Mission
Our mission is to be southwest Saskatchewan's number one choice for print & copy supply and service.
Products / Services offered
We carry a variety of Toshiba copiers, MFC, and label printers. Everything we stock is durable, commercial grade equipment to ensure you get a product that lasts – not some cheap throwaway. Not only do we provide high grade equipment; we also service what we sell to make sure you're always happy with it. Swift Current and area chooses us over our competitors because of our quality, convenience, and commitment to our customer's satisfaction.
How We Got Started
Our Story
For almost 60 years Office Outfitters has made it our mission to supply both businesses and individuals with high quality stationary, machinery, furniture, and supplies. We believe that everyone should be able to access high quality print and copier machines and other office equipment.
We strive to support our high-quality line of products with an even higher quality of service. We always tell our customers that service what we sell; so everything you purchase comes with decades of experience and a commitment to excellence that sets us apart from any of our competitors.
Consultants
A Team Of Professionals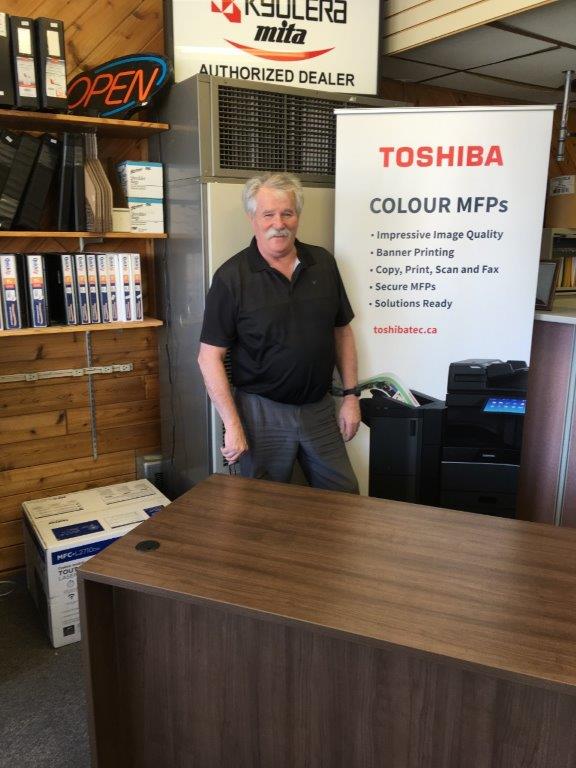 Doug Corrins
Owner
Doug Corrins began his career with Office Outfitters in 1974 as a service tech working on Toshiba Copiers doing repairs and installs for customers. After working hard and saving his money he was able to buy in as a partner in 1979. Shortly after becoming a partner, in 1980 Office Outfitters moved from the heart of Downtown Swift Current to their current location on 1st Avenue North West.
Since then, Doug and the Office Outfitters team have remained a staple of the business community by offering copier services from Toshiba printers, which they have maintained a long relationship with. Doug has enjoyed working with them because of the quality of their products and that they treat their dealers well.
Since he first joined the company in '74, innovation in technology has kept the business exciting. Transitioning from typewriters to electronics, then to digital and beyond, Office Outfitters has kept up to the rapid pace of change in the business community, as well as growing entirely new businesses out of itself.
At the beginning, Doug's team consisted of 3 people and grew to see 17 staff members. At that point they were servicing not only copiers, but computers, and much more. This continued until a desire for a more specialized approach emerged and some of the team moved to take over MicroAge, and grew a whole new arena of opportunities for the team and freed up Office Outfitters to narrow in on their specialty of copiers.
Doug's favourite part of his work is the customers. He loves that every day brings new challenges and opportunities that he and his team get to be a part of. He likes the variety of work that is required and the adapting to new technologies and businesses to serve his customers is what drives their business forward.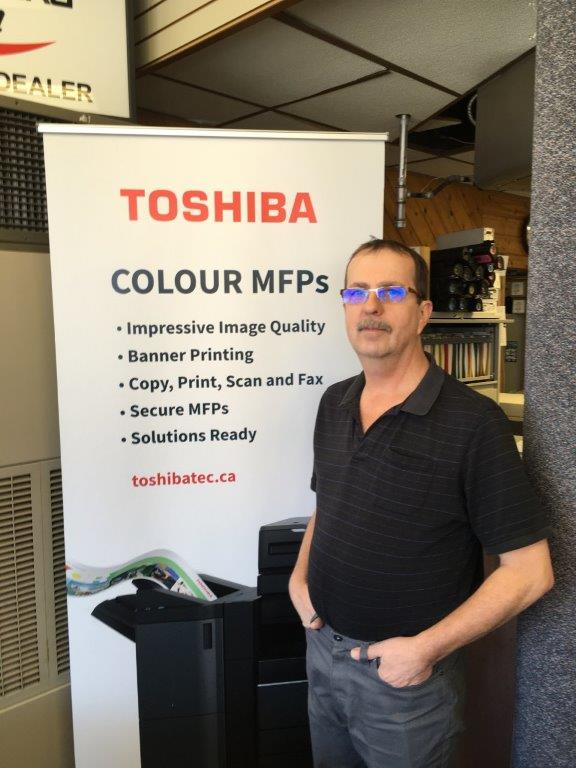 Brian Skopnik
Specializing in copier and network service
Brian will help make sure your machinery is working at it's best.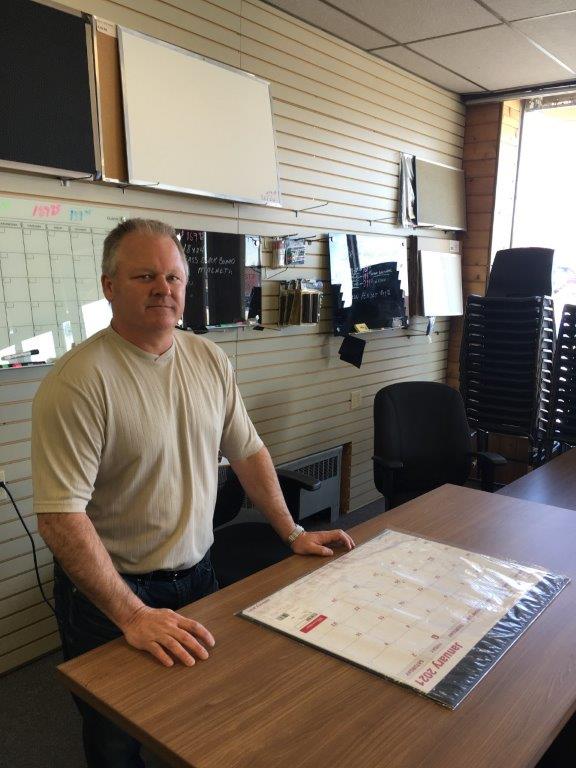 Rick Pribyl
Specializing in product sales
Rick will help you find the product that best suits your needs.